eQuranekareem delivers Arabic online courses for students, helping them to learn the Quran and the Arabic language. Seeking to learn the Arabic language is important because The Holy Quran is narrated in this language. Our classes are accessible and inspiring for all. Join us to learn Arabic for Quran reading fluently.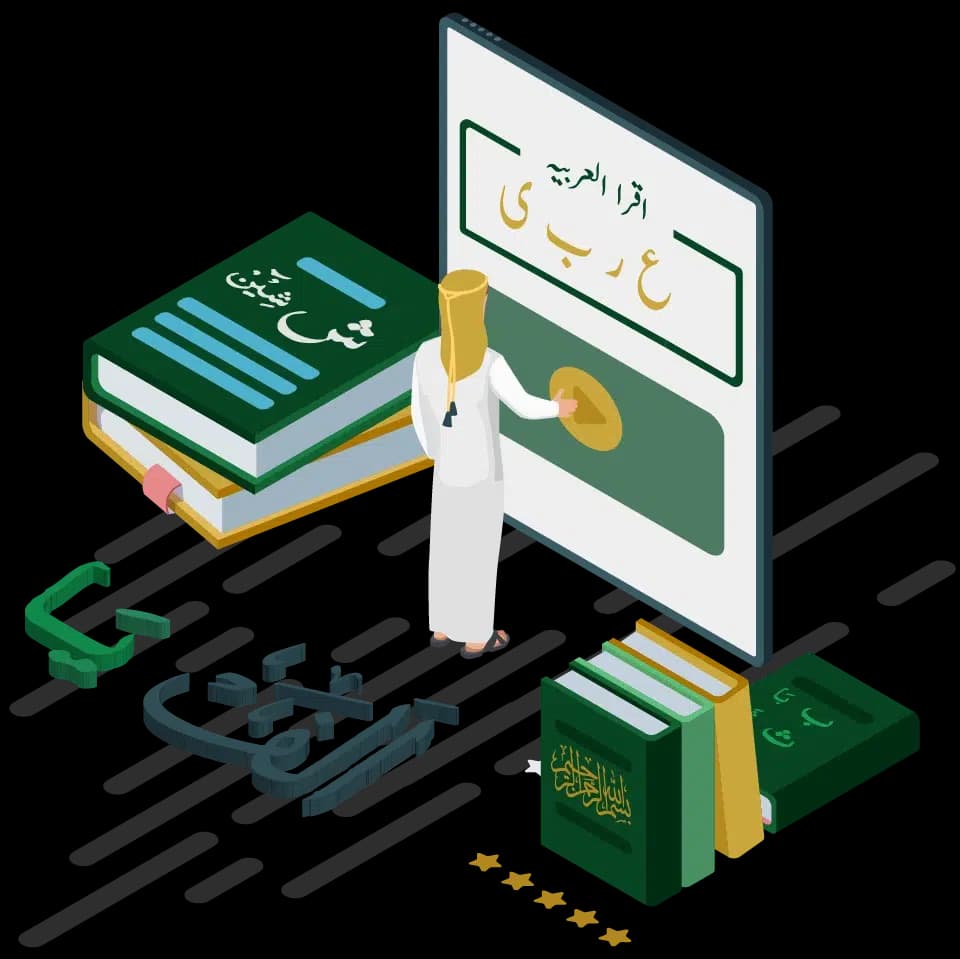 By taking our online Arabic grammar course, you can read, write, and, recite in Arabic properly. Likewise, kids enjoy learning Arabic grammar in class through our interactive lessons. With our online Arabic courses, you will get the capability to read and understand the Arabic language with its grammatical and alphabetical rules.
To understand and read the Quran, first, you have to learn the basics of Arabic language. Many people come across the difficulty of speaking Arabic language. To tackle this problem, we are assisting you through our Arabic language course. Join our Arabic language class for excellent learning of the Arabic language!
Reading the Quran in the Arabic language is of much importance if you are seeking Allah's forgiveness and His blessings. To avoid shortcomings in reading Arabic, get our simply designed Arabic learning online course which is perfect for beginners. We offer the easiest and simplest online Quran reading courses to you!
Online Memorization Classes
Online Quran Classes for Kids